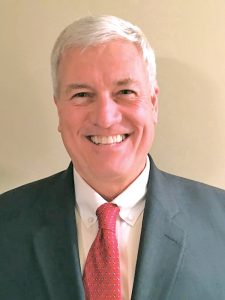 Dan Chevalier
VP of Business Development and Senior Analyst
Dan Chevalier brings more than 30 years of sales and sales management to Madison Advisors, focused on the print equipment, inserter hardware and software side of the print and mail industry throughout his career.
Prior to joining Madison Advisors, Dan was Vice President of Business Development at PCI Group, a leading print service provider in the transactional print and mail space. Dan also held the position of Executive Director of Sales for Bell and Howell Company where he was responsible for managing a direct sales force and sales support team in the sorting and software groups for the Eastern half of the U.S. and Canada. As a service-focused organization with a national footprint, Bell and Howell is known for delivering comprehensive solutions for its expertise in mechatronics and workflow efficiency.
Additionally, Dan founded Electronic Output Strategies (EOS), a company focused on buying, selling and maintaining pre-owned Xerox laser printing systems. Under his leadership, the company grew to become the nation's largest alternative resource for Xerox printers with five service centers in the Northeast corridor.
Dan's extensive experience has made it possible for him to be a solid resource for the tools and technology needed to help companies increase efficiency, reduce costs and improve the overall customer experience. Dan will also leverage his background in the warm disaster recovery/business continuity environment to bring value to Madison Advisors and its clients.
Dan is active in Postal Customer Council (PCC), formerly co-chair for the Hartford, CT PCC and currently as a board member of the Northeast Florida PCC in Jacksonville.
Dan earned a B.S. from Northeastern University in Boston, MA.